The Apex Plumbing Service in Arlington VA

A plumber does more than just fix leaks and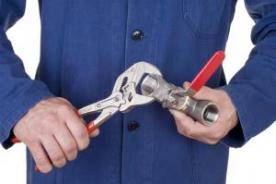 unclog toilets. A plumber is the one who is responsible for the transportation and installation of water, gas and drainage lines. A plumber provides us with a variety of services such as water heater and gas appliance installations, repairs, and diagnosis. A professional Arlington plumbing service tech understands the complexity and sensitivity of systems and are trained and educated to fix and repair any problems you may encounter with your plumbing, heating or cooling systems.
New Construction Plumbing Solutions

If you are planning on constructing a new office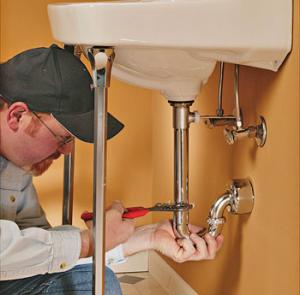 or home you need a certified plumber to mount the pipes running from your business to the city water system. There are a number of state rules and regulations that need to be followed to meet Plumbing Code Requirements. Appropriate placement and sizing of fixtures and piping are imperative. Our Arlington plumbing techs are certified to work on large scale commercial projects. Our experts are aware of all the latest codes and requirements and can give you expert advice on the right materials to use that will meet your needs and satisfy state codes.
The best way to add value to any business or home is to select and install high quality parts and energy-efficient appliances. Arlington plumbers will help you choose from a variety of innovative fixtures and appliances that will bring style and elegance to your building while conserving energy and protecting the environment for your Virginia home. Some of these appliances include dual flush toilets, and tank-less or solar water heaters. Call our plumbers today for all your construction and home renovation projects. We will make sure the job is done right the first time.